PERRIER-JOUËT LAUNCHES THE PERRIER-JOUËT BLANC DE BLANCS
A perfect illustration of the Maison's distinctive floral signature, this elegant new cuvée pays tribute to the vibrant freshness of the Chardonnay grape.
Vivacious and unrestrained, the Perrier-Jouët Blanc de Blancs showcases the unique freshness of the Maison's emblematic grape. To create it, Cellar Master Hervé Deschamps has selected an elegant blend of floral Chardonnays from the Champagne region's best vineyards. The result is a wine of exuberant energy and vitality, characterized by wild hedgerow flower aromas of elderberry, acacia and honeysuckle, with a hint of citrus fruit. It is the perfect wine to accompany all the exciting pleasures of contemporary life -
from the latest garden rooftop bar to boutique hotel lounges in the world's most happening cities. Its design is an ode to authenticity, the wine's luminescent greenish-gold hue accentuated by a unique transparent bottle with festive notes of silver and gold. International chef Akrame Benallal has developed a selection of original recipes that complement its vivacious personality. This new cuvée is the second Blanc de Blancs creation by Cellar Master Hervé Deschamps, following his mythic Perrier-Jouët Belle Epoque Blanc de Blancs. It offers a perfect illustration of the unique style that is the Maison's signature.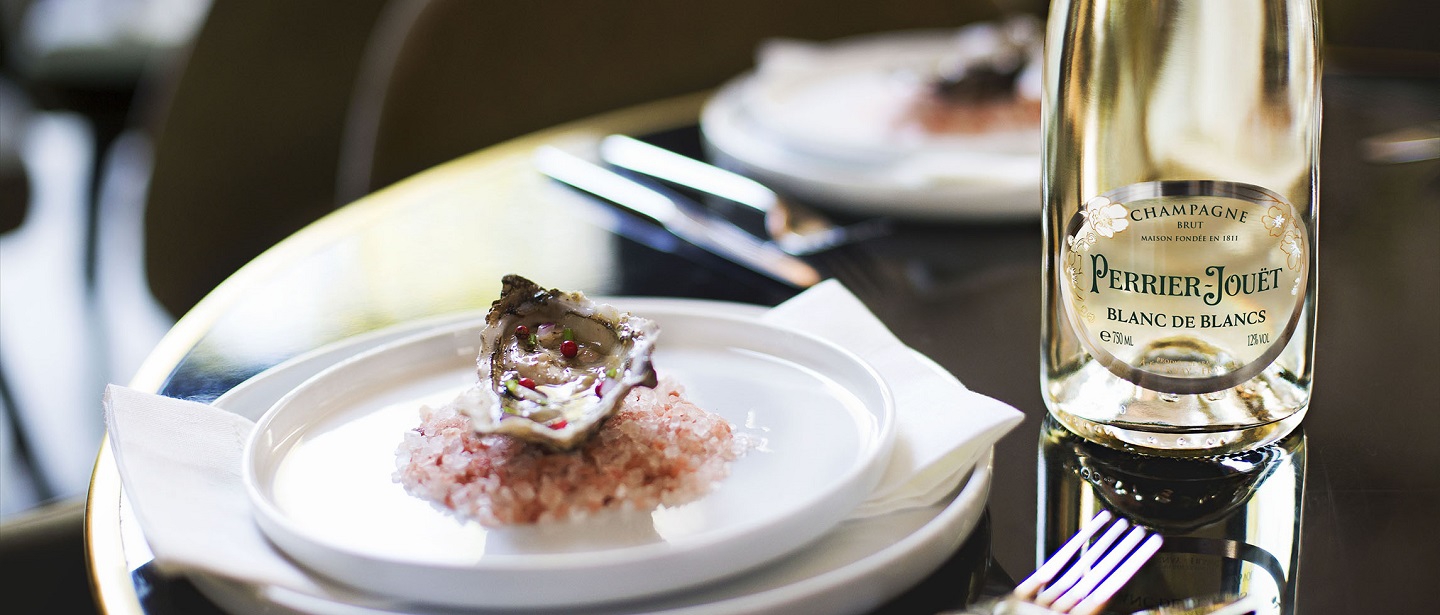 A tribute to the crystalline freshness, subtlety and sophistication of Perrier-Jouët's Belle Epoque cuvée