PERRIER-JOUËT BRINGS THE WONDER OF NATURE TO DESIGNMIAMI/ 2016
L'Eden by Perrier-Jouët has brought a sense of wonder to Miami with a brand new immersive experience. A unique celebration of nature and design, L'Eden by Perrier-Jouët transported guests into a lavish world of sensory delight, tinged with wild beauty, through an exciting evocation of Perrier-Jouët's unique story.
Art Director Simon Hammerstein invited visitors to explore a whimsical blend of scenography, staged performances and sensory experiences. A cast of characters that includes Adèle Jouët, Pierre Perrier and Art Nouveau pioneer Emile Gallé immerse guests in a seductive world of love and art, suffused by the beauty of nature. A 19th century library beared a scent of pears and citrus fruit, a delicately feminine dressing room was transformed by orchids and magnolia, while a spectacular dinner table melted into a surrounding decor of vines and honeysuckle.
L'Eden by Perrier-Jouët is more than just an evening venue. It welcomed guests day and night as a lively forum for conversation and shared experiences. Alongside memorable parties, it hosted a full program of conferences, tastings, talks and dinners that complement the stylish effervescence of DesignMiami/. It was also showcasing Perrier-Jouët's new artistic partnership with the San Francisco-based designer Andrew Kudless, who is presenting new works inspired by nature, Art Nouveau and the champagne process.
WELCOME TO THE WILD #EDENMIAMI
L'EDEN BY PERRIER-JOUËT
Brings the wonder of nature to DesignMiami/ 2016
PERRIER-JOUËT MASTERCLASS
at #EdenMiami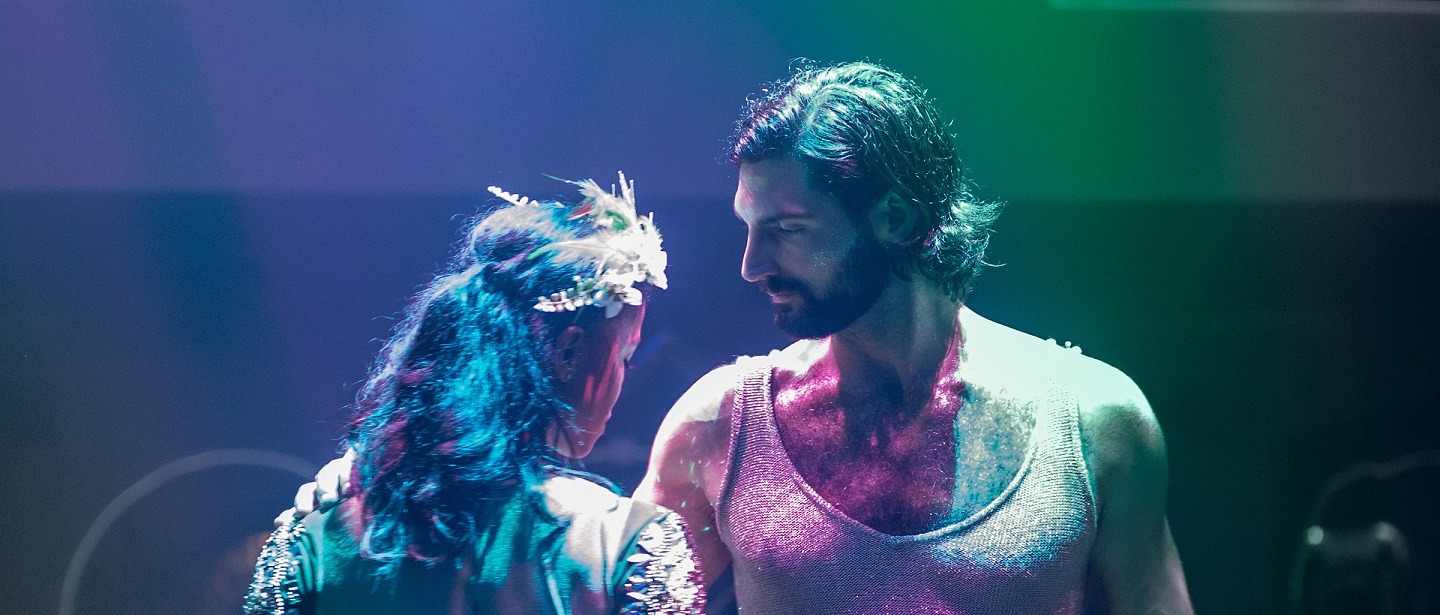 LET YOUR SENSE OF WONDER LOOSE
at #EdenMiami
SIMON HAMMERSTEIN
The mastermind of #EdenMiami
SARAH JESSICA PARKER
Shines at #EdenMiami
KATIE HOLMES
Looking stunning at #EdenMiami
PERRIER-JOUËT CELEBRATES THE CREATIVE EFFERVESSENCE OF DESIGN MIAMI/ 2015
L'Eden by Perrier-Jouët is the latest and boldest manifestation of the House's historic mission to bring beauty to utility and poetry to everyday life.
Perrier-Jouët believes the role of nature very important with its almost mystical power to conjure a sense of beauty and wonderment – an enchantment experienced by all who stepped inside L'Eden by Perrier-Jouët.
In the context of Design Miami/, of which it has been an official sponsor since 2012, Maison Perrier-Jouët recently inaugurated L'Eden by Perrier-Jouët with a dazzling party for 200 guests, featuring a stunning performance by singer Andra Day. L'Eden by Perrier-Jouët has also been the base of famous Parisian nightclub Raspoutine for 2 nights.
Inspired by the power of nature to transform the urban landscape into a unique and enchanting world apart, L'Eden by Perrier-Jouët is a preview of an original concept destined for cities around the globe. It is named after Perrier-Jouët's mysterious Eden cellar in Epernay, where the House's rarest and most prestigious champagnes are kept, and to which the Cellar Master possesses the only set of keys.
Guests arriving at L'Eden by Perrier-Jouët were welcomed into the exclusive penthouse suite, transformed for the occasion by luxuriant vegetation, which combined with avant-garde lighting and design to create a captivating immersive experience. Among the space's spectacular installations were a living green photo booth, an organic bar with indigenous Miami florals, and an enchanted tree, the brainchild of London-based designer Tord Boontje.
L'EDEN BY PERRIER-JOUËT
The Enchanting Tree by Tord Boontje
L'EDEN BY PERRIER-JOUËT
Miami florals in the Eden suite
L'EDEN BY PERRIER-JOUËT
Celebrating the effervessence of Design Miami/ 2015
L'EDEN BY PERRIER-JOUËT
Celebrating the effervessence of Design Miami/ 2015
L'EDEN BY PERRIER-JOUËT
The Enchanting Tree by Tord Boontje
L'EDEN BY PERRIER-JOUËT
Celebrating the effervessence of Design Miami/ 2015